Full funtion talent training plan
Project participation: Provide task-type projects, so that employees have the opportunity to participate in important tasks, learn to solve problems, and obtain achievements.
Job rotation: According to the needs of the company, cultivate talents in different fields and provide opportunities to learn different positions.
Succession training plan: Arrange successor training so that the profession can be effectively passed on.
Promotion system: Provide promotion opportunities every year and provide pre-employment training.
Overseas training plan: Provide overseas training opportunities.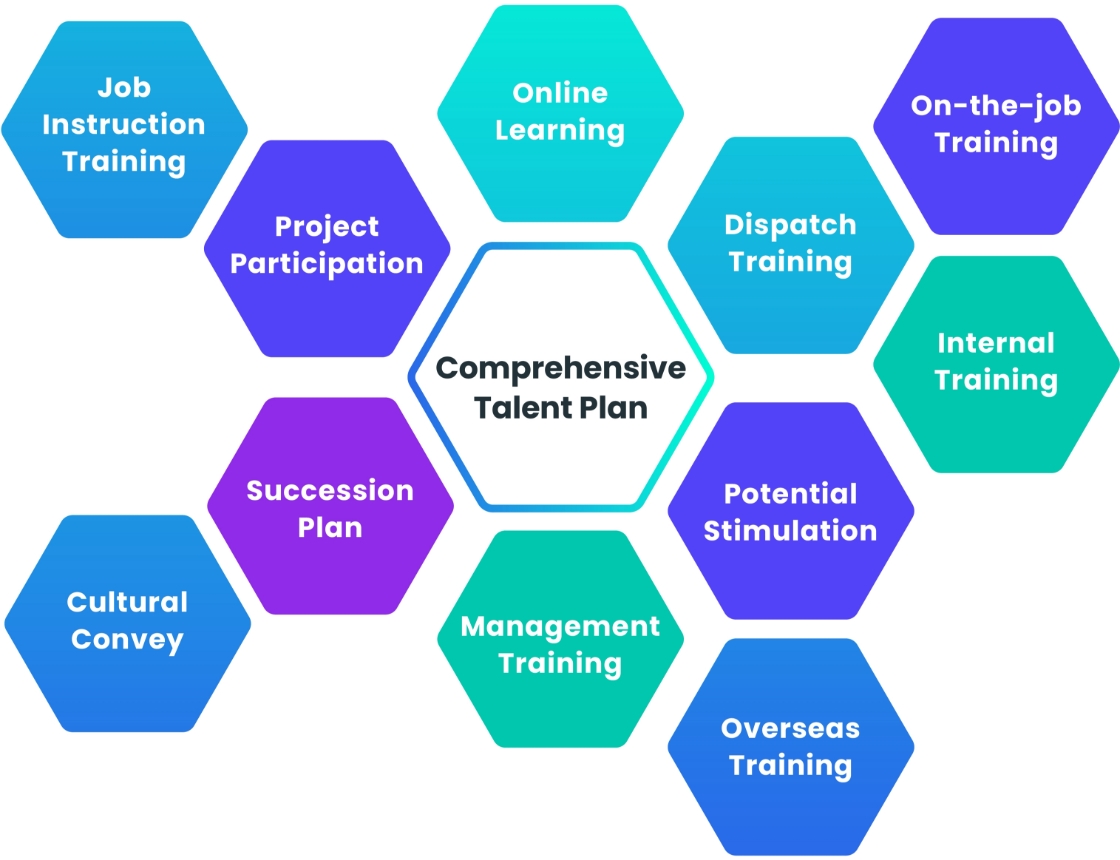 Talent Development System
Supervisor Training
From grassroots to middle and high-level executives, they are given management function training and development plans. Enable supervisors to effectively lead and motivate outstanding talents and successfully build high-performance teams.
On-the-Job Training (OJT)
Provide diversified internal training and external training opportunities for in-service employees (full subsidy from the company). Help employees to continuously improve and self-grow in the work.
New Employee Orientation
Arrange company philosophy, product and market introduction, system operation, and business processes of various departments for new employee adapt to the environment quickly and get started with their own work.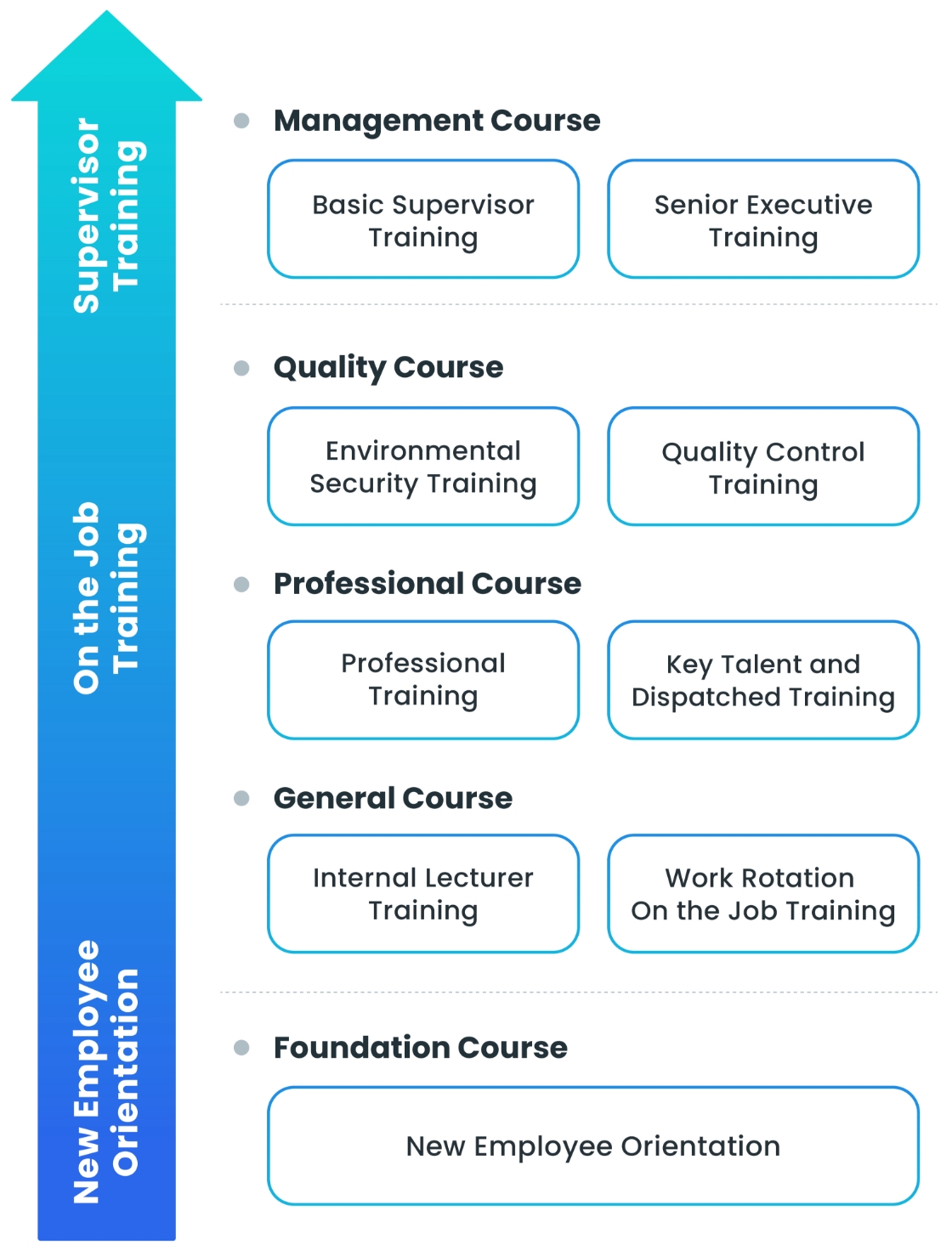 Multiple curriculum, unlimited growth
Team Buliding Training
Image

1

of

3
Team Buliding Training
Image

2

of

3
Team Building Training
Image

3

of

3